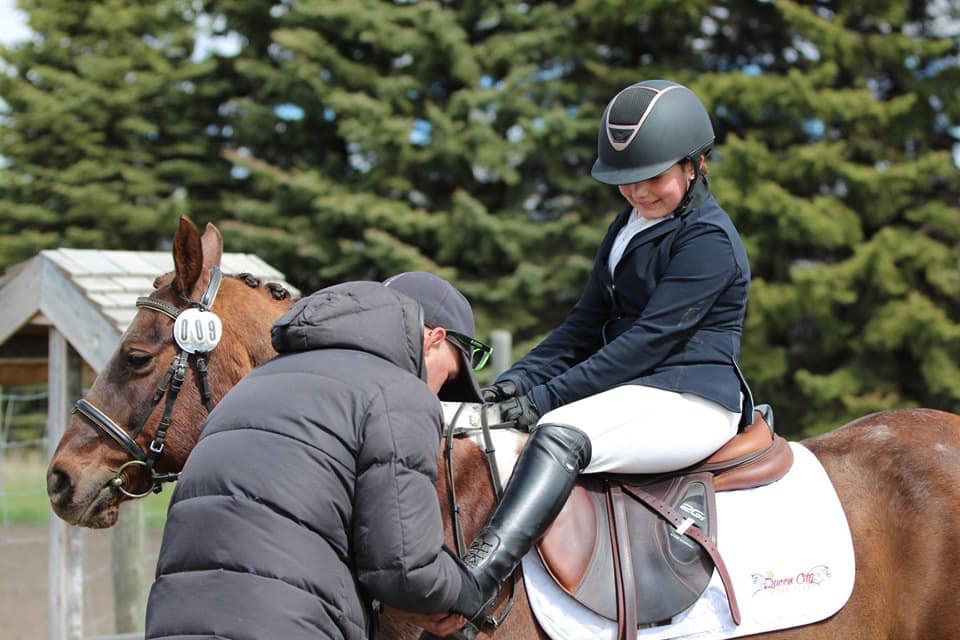 The Team

Arliss & Cassie met in 2002 , in 2006 they purchased 320 acres near Qu'Appelle, Saskatchewan. They created Ace Equestrian a boarding, training lesson barn and show facility from 2006 to 2019. In 2013 they added a indoor arena, multiple outdoors and a cross country course. In 2015 they hosted a clinic that they had no idea would change their lives forever! After a few years of discussing it and seeing how the industry was moving in Saskatchewan they decided to list Ace Equestrian for sale and start a new adventure relocating to Langley, BC as Thorbrooke Equestrian (Thor represents their family name and brooke represents Cassandra's maiden name Bolingbroke).
Horses are their passion, that can be seen on a daily basis as they work together in the barn, and with each horse or student they train. They also have two Children Austyn and Vance, that are also very involved in the day to day activities.
Having worked with all breeds and in many disciplines, they now focus on hunter/jumper as their main discipline. Including dressage as a base for all their horses. Starting young horses with a solid foundation is very important to them, they work on the horses timeline not their own.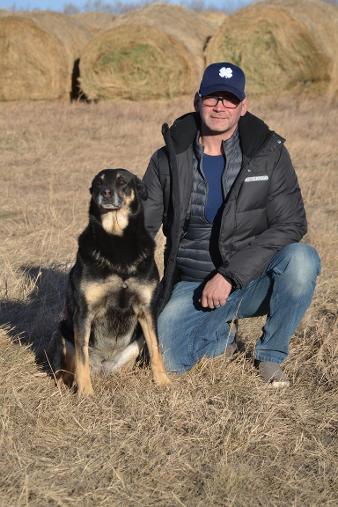 Arliss Thorsteinson

Arliss feels the base to everything is a kind, respectful horse and rider. He wants his horses to be happy after their sessions with him. He strives to teach that to both horse and rider....education is key but if your not enjoying the work then what is the point in it. As quoted by one of their mentors "the horses just love him" and you can see that with each horse he works with.

Experience
Arliss grew up with a western background, specializing in roping. He was always good with the horses and has a wonderful riding position. In 2013 Arliss made the switch to English riding it hasn't always been easy but he has never looked backed. He has worked with hundreds of horses and riders over the last few years and in 2015 dropped his full time work as a Journeyman Electrician to pursue training and coaching.

Cassandra Thorsteinson

Cassandra enjoys teaching riders of all levels and working with difficult horses. She loves to stay moving and is rarely caught doing nothing, even if it is a day off. She feels that we are never done learning and continues to educate herself.

Experience
Having grown up on the back of a horse and in a boarding barn. Cassandra understands the ins and outs of running a 50+ horse boarding facility, managing a show team and lesson schedule. In her younger years she showed multiple horses in various events in Dressage, Hunters and Show Jumping. She was also a member of the Canadian Pony Club. She was also able to compete in the Saskatchewan summer games as a rider in Dressage, then Jumping and much later on as the head coach for her zone.

Off the horse she is a certified coach with EC, she has worked through the EC course design with Sandra Conrad, sat for four years on the Board of director for the Sask Horse Federation holding the VP of Sport position for two years and its currently mentoring with some of Canada's most respected officials and trainers.
© Copyright Thorbrooke Equestrian