Lessons
Come and join us for the best hour of your week!
Thorbrooke offers English riding instruction in Dressage, Hunter/Jumper and basic riding. Western instruction is also available for western dressage, and basic riding. Preschoolers are always welcome to get their start here, half an hour Tiny Tot lessons are a great place to start! We provide a positive and rewarding atmosphere where the proper techniques are taught and the horses health and welfare are never compromised!
Lessons start as individual lessons, so your riding ability can be accessed.
We do believe that riding in a group or semi private helps the rider to grow at a rapid pace.

We strive to produce horseman not just riders....you will learn everything from parts of the horse to how to read your horses emotions. Also proper riding etiquette so when faced with the challenge of riding in a open group situation you can handle it. We teach beginners (very first ride) all the way up to open jumpers.
Equitation and proper basics are very important to us.
School horses are available to help you learn or bring your own.
We also offer showing opportunities for the more competitive riders. We enjoy working with the horse and rider to develop a winning team.

Riders are required to have their own helmets and boots (if you are not sure where to get these just ask!).

Fees- (5% GST is included)
Prepay for your month and receive a $5 discount off each lesson!
Private $63.00
Semi Private $57.50
Group $52.50
4 & under lesson (30 minutes) $31.50
Lessons can be booked using the contact us page.

** All riders are required to have a current HCBC membership for insurance purposes**
please follow link below to get forms or sign up online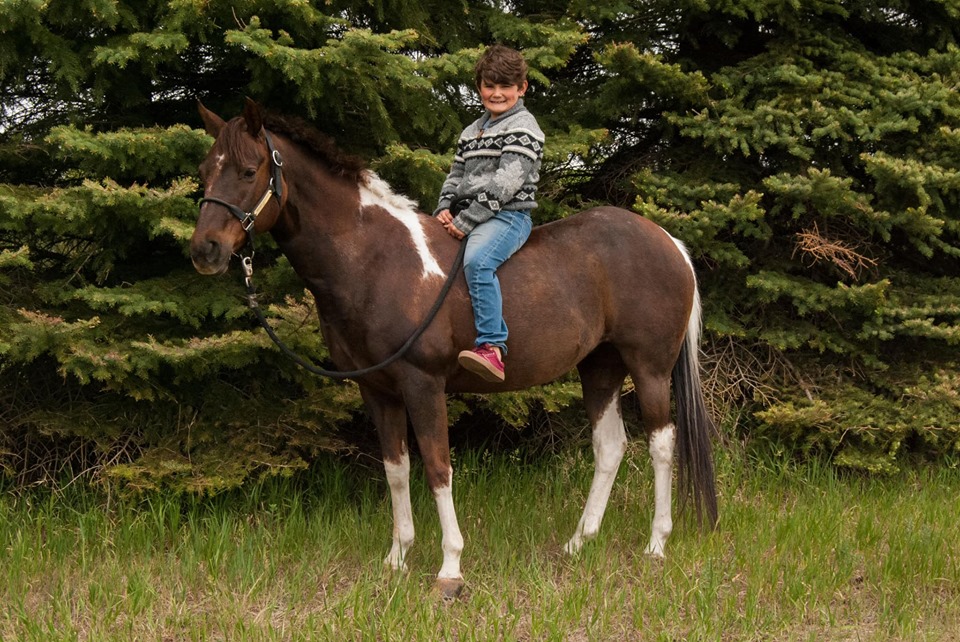 © Copyright Thorbrooke Equestrian